Virgin Galactic's SpaceShipTwo (SS2) reached another goal this week prior to commercial space flights beginning later this year.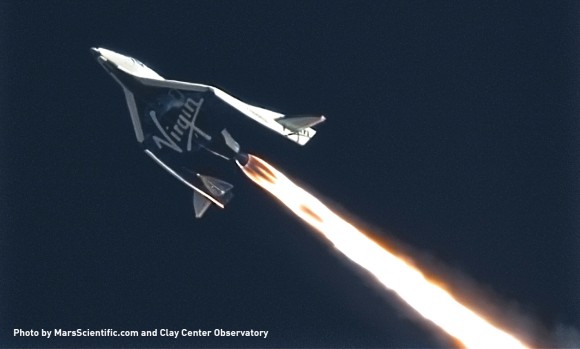 SS2 successfully completed a third rocket-powered supersonic flight test this week.
The SS2 is carried high into the atmosphere by the WhiteKnightTwo (WK2) craft and then launched into orbit.  The return trip is a long glide back to the spaceport in New Mexico.
I just wonder who is going to be the first to ride SS2?
– Ex astris, scientia –
I am and avid amateur astronomer and intellectual property attorney in Pasadena, California and I am a Rising Star as rated by Super Lawyers Magazine.  As a former Chief Petty Officer in the U.S. Navy, I am a proud member of the Armed Service Committee of the Los Angeles County Bar Association working to aid all active duty and veterans in our communities. Connect with me on Google +
Norman