If you are mathematical geek like me, today is a special day.   March, 14th of every year, 3-14, or 3.14, or fully expanded below..
Pi actually goes on for quite a while, infintity actually.  It has no discovered repeating pattern.
Pi is the ratio of a circle's circumference to its diameter.
Pi has many different properties, as shown in the Robert Deupree Jr. design above.  Who knew that math (or maths if you are English) could make you hungry?
In 2009, Congress officially recognized 3.14 as National Pi Day to encourage math and science in schools.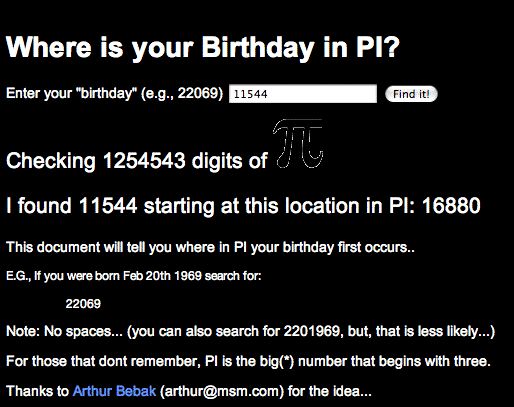 You can even find your birthday in pi here, or have pie for your birthday.  Both will work!  My birthday position in pi starts at 5301.
The official Pi Day website (www.piday.org) has all sorts of fun filled activities related to pi for you.  If you like math or are just intrigued by this number, you should check it out.
As for me, I started a Pi(e) day event at work.  Tasty and educational.  The recipe for the dessert pi above can be found here.
– Ex astris, scientia –
I am and avid amateur astronomer and intellectual property attorney in Pasadena, California and I am a Rising Star as rated by Super Lawyers Magazine.  As a former Chief Petty Officer in the U.S. Navy, I am a proud member of the Armed Service Committee of the Los Angeles County Bar Association working to aid all active duty and veterans in our communities. Connect with me on Google +
Norman