April is going to be an interesting month, astronomically speaking.
Mars will be in alignment with the Earth tomorrow, April 8th.  Commonly referred to as an opposition, the Sun, Earth and Mars will all be aligned, with the Earth between the Sun and Mars.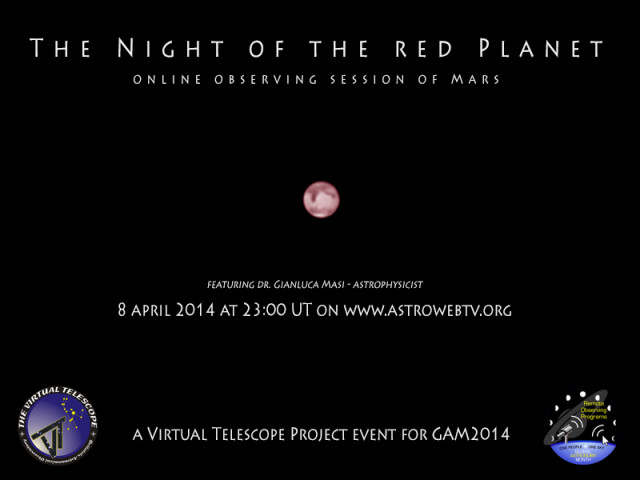 So for all you planetary imagers out there, this will be the best time to get images of our red neighbor.  Or you can watch from the comfort of you desk here.
Astronomy: Roen Kelly
A few days later, Mars and Earth will be at their closest point to one another on April 14th.  This will give you other opportunities to really see Mars.
Because of orbital differences, this type of opposition only occurs every couple of years, so you should take advantage of it.  Other good things are happening in April, an one not so good hoax.  All will be revealed as night falls.
– Ex astris, scientia –
I am and avid amateur astronomer and intellectual property attorney in Pasadena, California and I am a Rising Star as rated by Super Lawyers Magazine.  As a former Chief Petty Officer in the U.S. Navy, I am a proud member of the Armed Service Committee of the Los Angeles County Bar Association working to aid all active duty and veterans in our communities. Connect with me on Google +
Norman