This weekend was the annual pilgrimage to Big Bear for the Society for Astronomical Sciences meetings and  RTMC.
The 2013 SAS Symposium on Telescope Science was held on May 21-23at the Northwoods Resort in Big Bear Lake, CA.  Over 100 professional and amateur astronomers meet each year for this event.  The Symposium has become one of the premiere events for amateur astronomers and for building pro-am collaborations.  Amateurs, and some professionals, make presentations covering a wide range of topics, from imaging basics, photometry, spectroscopy, instrumentation, and more. Observing targets reach from near-Earth to the edges of the Universe.  If you're at least a little interested in astronomical research, this is one of the events attend each year.  More information about next years event can be found on their web site (link above).
Immediately after the SAS conference RTMC opens the gates at Camp Oakes, a YMCA camp, near Big Bear City. 
This is the booth for discovering all the activities and sign up sheets for …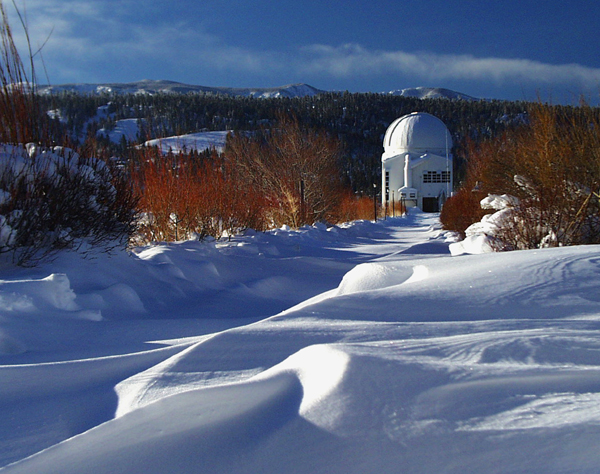 … the Big Bear Solar observatory.  Please note, the picture above is not to scale or snow depth.  It was actually a warm 78 degrees this year.  Due to the altitude, however, I have spent some Memorial weekends in the snow.
For the rest of the week, I am going to show images that I took at RTMC and some of the events that take place each year.  If you are looking for a brief astronomical event that the whole family can enjoy.  There is swimming, hiking, horse back riding and a whole bunch of other events for everyone to enjoy.
– Ex astris, scientia –
I am and avid amateur astronomer and intellectual property attorney in Pasadena, California. As a former Chief Petty Officer in the U.S. Navy, I am a proud member of the Armed Service Committee of the Los Angeles County Bar Association working to aid all active duty and veterans in our communities. Connect with me on Google +
Norman