Satellite Offices that is.  The U.S. Patent and Trademark Office is moving full steam ahead with its efforts to open four satellite offices. The America Invents Act requires the agency to establish at least three regional USPTO satellite locations by September 2014 as part of a larger effort to modernize the U.S. patent system.
The Detroit office opened this summer and currently employs 51 patent examiners and 10 administrative judges. It is on pace to have more than 100 patent examiners and 20 administrative patent judges on board by the end of its first year of operation, according to the USPTO.
The USPTO also recently announced that its Dallas-Fort Worth regional satellite office will be located in the Terminal Annex Federal Building in Dallas.
In Denver, the General Services Administration is completing renovations on the new office space, while a temporary office has been set up for Board judges and senior leadership.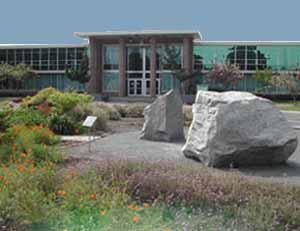 The Silicon Valley office is purported to be in Menlo Park. Until the office is ready, the USPTO plans to secure a temporary space to get operations up and running.
The USPTO's progress on these satellite offices is good news for patent applicants. In addition to making the USPTO ore accessible, the offices and the additional staff are also expected to ease the backlog of patent applications and speed up the approval process.
How Can I Help?
If you, or someone you know, need help with any Intellectual Property issue, from filing a patent, trademark or copyright, or just advice regarding how best to protect your ideas and your brand, contact me for a free 30 minute consultation at nvantreeck@usip.com or call TOLL FREE at 1-855-UR IDEAS (1-855-874-3327) and ask for Norman.
– Ex astris, scientia –
I am and avid amateur astronomer and intellectual property attorney in Pasadena, California and I am a Rising Star as rated by Super Lawyers Magazine.  As a former Chief Petty Officer in the U.S. Navy, I am a proud member of the Armed Service Committee of the Los Angeles County Bar Association working to aid all active duty and veterans in our communities. Connect with me on Google +
Norman